How iBistro Works For Your Business
No more calling, faxing or logging into multiple ordering portals. Sign into iBistro once and order from all of your distributors from a simple ordering application, eliminating the majority of your manual procurement activities so you can focus on customer-facing initiatives.
Browse through our online catalog
Create custom order guides
Search our inventory with pricing
Set pars and sequences
Create reports on usage trends, order history etc.
Order at your convenience
Weekly web specials available only on online orders
We've upgraded our online ordering service to bring you into the future of ordering.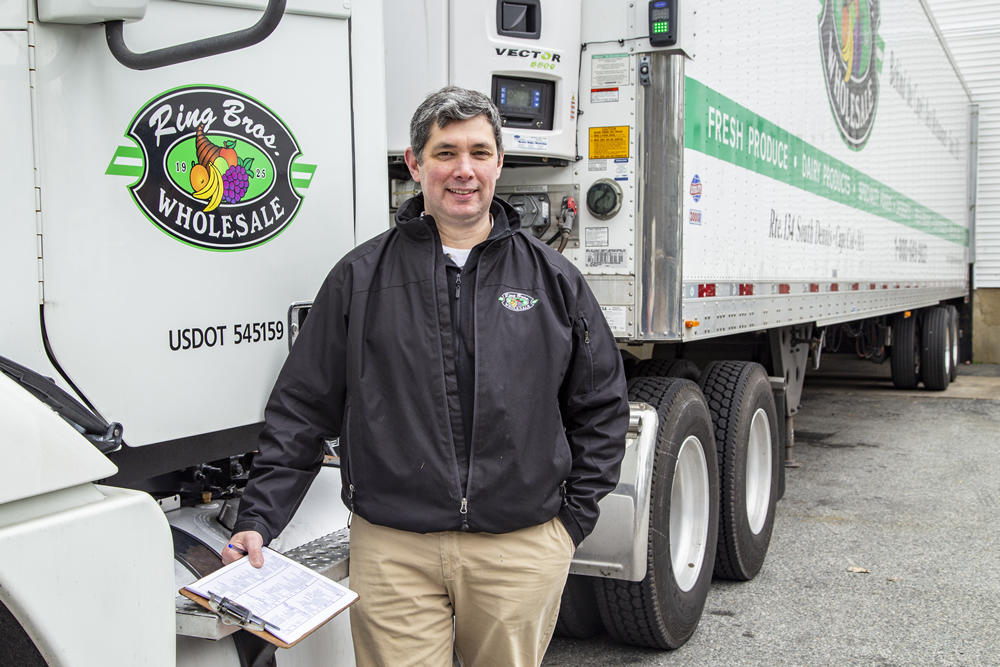 Call our office at 508.394.5022
During office hours, our friendly staff will take your order. After business hours, place your order using our touchtone ordering system.
To open an account with us or to obtain wholesale pricing, please call us.
Our delivery area is Cape Cod and Southeastern Massachusetts. We are operating on our winter delivery schedule. Deliveries are made seven days per week to all locations including Provincetown.
Your order will arrive on one of our modern, refrigerated (and freshly painted!) vehicles. Our vehicles are professionally operated by our dedicated staff of courteous drivers.
Payment terms will be established when you open your account with us.
To apply for 30 days terms, please fill out our online credit application or call customer service at 508.394.5022 for more information.
"The produce is always fresh, deliveries dependable and as promised, and the sales team makes it happen."
Eric Bishoff
Executive Chef at Quarterdeck Restaurant, Falmouth
"From an excellent sales team, quality products (fresh and specialty) and a reliable delivery team, Ring Bros. Wholesale continues to set the bar high in foodservice. You can't ask for anything better than having the availability to source local products while supporting a great local business."
Chris Kolwicz
Executive Chef at Wychmere Beach Club, Harwich Port
"The expansive Asian selection allows me to create without limits."
John Wilson
Executive Chef and Owner at Water Street Kitchen and Public House,
Woods Hole
"In my 30 plus years in catering industry I've been working with Ring Bros and their team for over 20 years. I find their sales team and product quality excellent."
Jennifer Mentzer
GM Wayside Inn, Chatham
"Ring Bros. works with local farmers to source produce my customers expect."
Maria Pollio
Executive Chef at Del Mar Bar & Bistro, Chatham
485 Route 134
South Dennis, MA 02660